INMOTION
R1EX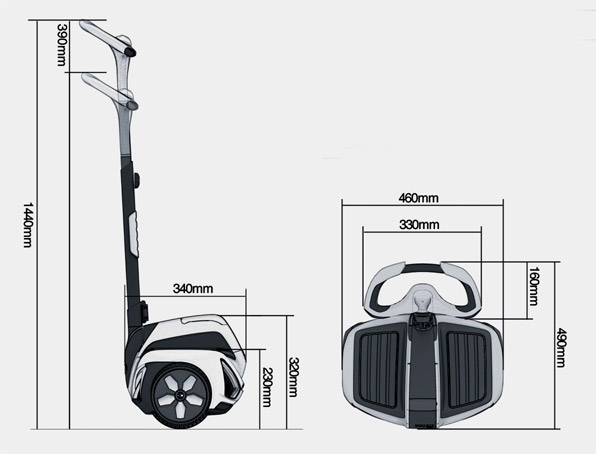 Model :
INMOTION R1EX

Max. Speed :
15 Km/h (9 mph). Max Speed can be adjusted through the application. You may get higher instant speed but will stabilize at the set speed.

Distance Per Charge :
16 - 30 Km (10-18 miles). Distance per charge was acquired under the following test conditions: 25 °C (77 &degF), 70 Kg (154 lbs) payload and smooth road. The cruising distance is varied regarding different conditions. Different SCV and battery models will cause the difference in cruising distance.

Machine Weight :
16 kg (35 lbs). The Machine Weight is acquired with a 4 Ah Battery Pack. Different models weigh differently because different materials applied. R1EX is about 16 Kg (35 lbs).

Payload :
25-100 Kg (55-220 lbs)

Max. Climbing Angle :
15 °

Turning Radius :
0 m

Tyre Type :
Vacuum Tyres

Battery :
72 V 4 Ah Lithium Ion
4 Ah battery is the standard configuration. You can also choose a 6 Ah Battery Pack to get longer cruising distance, but it will increase the total weight.

Full Charge Time :
About 3.5 Hours. Charging time of SCV varies regarding different environment temperature and capacity of the Battery Pack.

Best Operating Temperature Range :
15 - 30 °C (59 - 86 °F)

* The exact range depends on the weight load, terrain and driving life styles.